Our gym in Hayden offers onsite childcare for members!
In the Kid's Club, we'll entertain your children with a selection of toys, arts, and crafts. Your kids will meet new friends and have a great time playing while you workout!
Children can make crafts, bring snacks, watch movies, play games and hang out in the reading area. During the holidays, children enjoy dressing up, creating holiday snacks and crafts to take home.
The PEAK Kid's Club maintains a very strict cleanliness policy with our toys and play areas cleaned and disinfected daily.
PEAK Kid's Club Hours
Monday – Thursday        9:00am – 2:00 pm
Monday – Thursday        4:00pm – 7:00 pm
Friday – Saturday             9:00 am – 12 noon
Sunday            CLOSED
PEAK Kid's Club welcomes children ages 2 weeks through eight years. Time limit is 2 hours; infants under 12 months have a 1 hour time limit.
For further information contact PEAK Kid's Club at 208-762-9014. Our onsite childcare services are available for members only.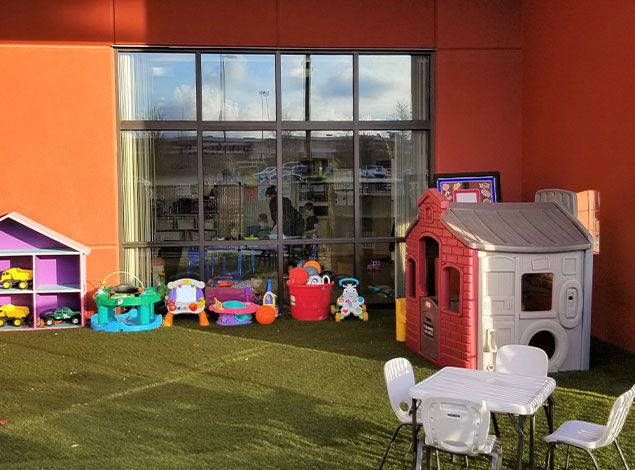 No need to call ahead; drop-ins are welcome! (Infants under 12 months do require a reservation).
Get the Best Deals at PEAK Idaho Today.
Apply for your FREE PASS today!