KEEP YOUR EYE ON THE BALL!
A Fast-Paced and Fun Court Sport
Racquetball at Coeur D'Alene Gym
Racquetball is a fast-paced court sport where players compete as singles or doubles. The object is to keep the ball from bouncing twice on the floor before returning it to the front wall. Sound easy? All walls are used in game play, including the ceiling!
Our Coeur D'Alene gym features 5 indoor racquetball courts and 1 squash conversion court. You can play all year!
Racquetball is a great way to exercise while enjoying friendly competition too. It's a vigorous athletic activity that will have you sweating and burning calories in no time!
Members bring their own equipment; however, a few racquets are available for loan. Court reservations are required on the Pulse Access App.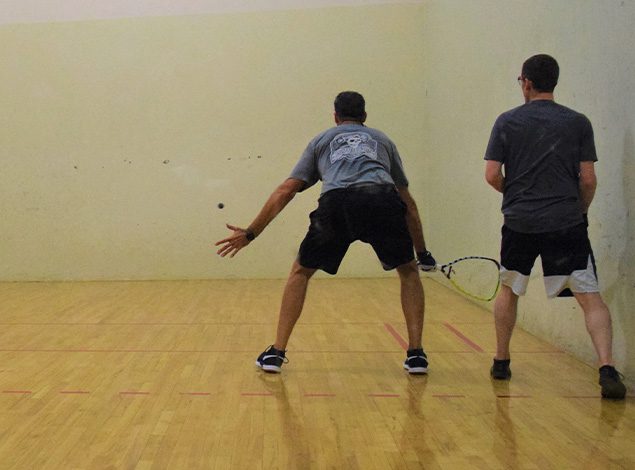 Get the Best Deals at PEAK Idaho Today.
Apply for your FREE PASS today!